Professor defends Justin Fields after flak for online classes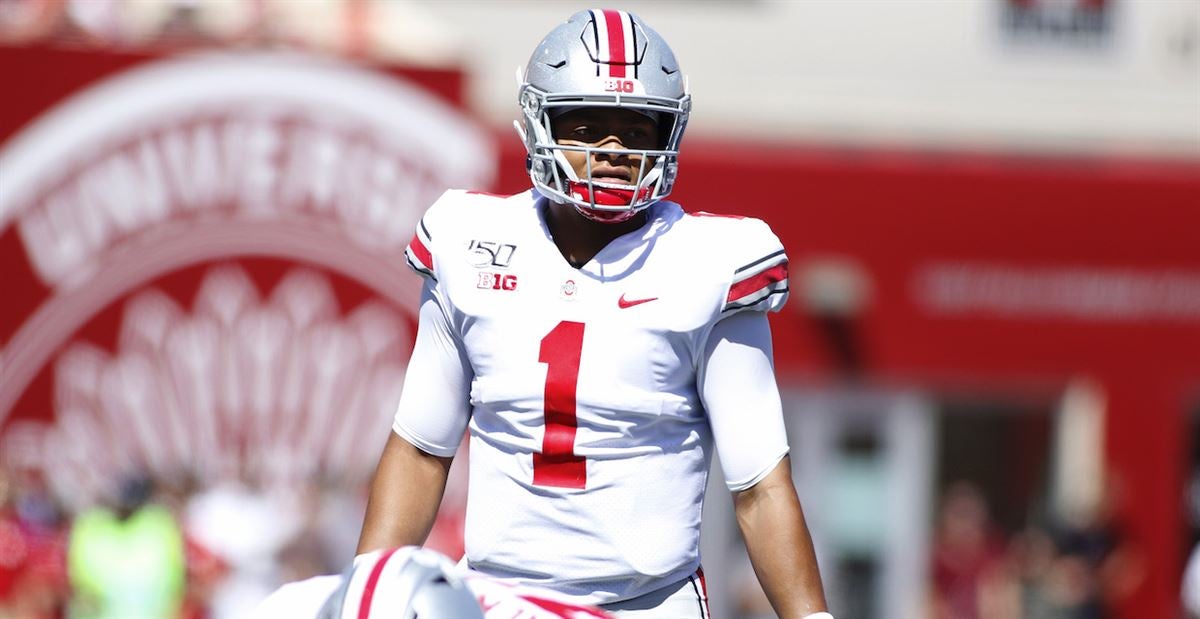 Ohio State quarterback Justin Fields was criticized by some Twitter users on Tuesday when he said that he has been taking all of his classes online this semester.
Fields, who transferred to Ohio State after his freshman season with the Georgia Bulldogs, said he was taking online classes because they worked better for his schedule. However, that did not stop the criticisms.
"It's a joke the kid doesn't even go to class!" one Twitter user wrote.
However, Nicole Kraft, a journalism professor at Ohio State, quickly came to Fields' defense.
"Very concerned about this tweet & how it was interpreted," Kraft wrote. "@ohiostate online classes have as much rigor as live ones. MANY students take them, not just student-athletes. More flexible, work/learning the same. Implying @justnfields not doing class work is wrong/unfair. @OhioStateFB."
Kraft added in a later tweet: "I teach many "revenue" and "Olympic" student-athletes. NEVER underestimate how hard most strive to achieve academics AND athletics success. NEVER underestimate their work ethic. NEVER underestimate their desire to better themselves."
Fields is off to a terrific start with the Buckeyes through four games. The team is 4-0, while the sophomore has accounted for 1030 total yards and 19 touchdowns. Although he is in a new place for the second straight year, Fields is now comfortable with his daily routine. Taking online classes has helped with the transition process.
"I can spend more time on football and studying, stuff like that…I'm fine with the way my life is right now," Fields said, per The Columbus Dispatch. "I wish nothing had happened differently in my life. I'm just embracing all the stuff that I do right now.
"You can't really hope to be somebody else or hope to have a different lifestyle than you have. You just have to have what you have right now and make the best out of it. I definitely enjoy my life right now."
["source=247sports"]