Dreams deferred: The ongoing burden of student loans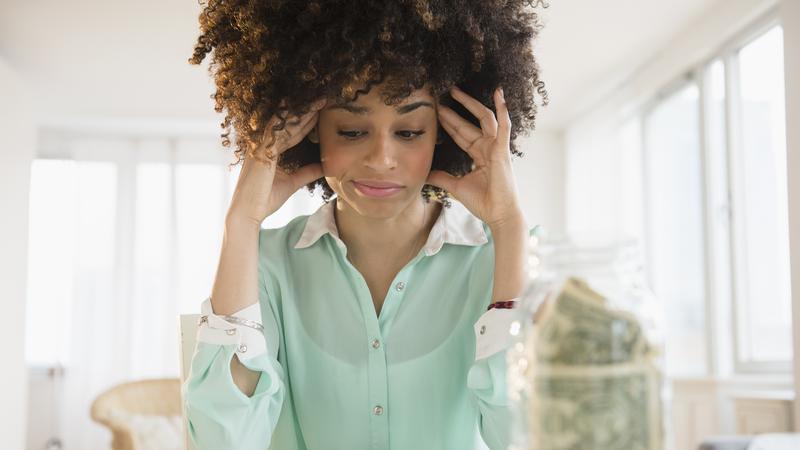 Student loan debt is forcing young Americans to put off major life milestones, including marriage, home ownership and parenthood.
That's according to a Bankrate survey on student loan debt. The survey was done in February and had a total sample size of 3,885 U.S. adults, per Bankrate.
Americans have a whopping $1.5 trillion in student loan debt. More than 44 million people owe on their student loans, Forbes reports, and the per-person average for 2017 graduates is $28,650. Those ages 30 to 39 have $461 billion in student loans; the amount of debt that age group holds has risen 30 percent in the last five years.
Bankrate listed the percentage of people who have, or had, student loan debt for their education by generation and found that younger Americans are more likely to have had student debt.
Millennials: 39 percent.
Generation X: 36 percent.
Baby Boomers: 24 percent.
Silent Generation: 10 percent.
Among survey respondents who have had, or currently have, student loan debt for their education Bankrate found that:
34 percent say they are delaying building their emergency savings.
29 percent are delaying saving for retirement.
27 percent are putting off paying other forms of debt, including credit cards.
In addition, student loan debt has kept 23 percent of respondents from buying a home, 23 percent from buying or leasing a car, 10 percent from having children, and 9 percent from getting married.
Among Millennials, those rates are higher. Student loan debt has caused 31 percent of Millennials to put off a home purchase and 17 percent to delay marriage.
A 2018 study by AARP and the Association of Young Americans also found student loan debt weighs heavily on Millennials. In that survey, 41 percent of Millennials said student loan debt has prevented them from saving for retirement, 36 percent said it's kept them from home ownership, 30 percent from buying a car, 25 percent from moving, and 22 percent from starting a family.
The overwhelming debt burden is leaving many stressed and ashamed: Another study found about 74 percent of Millennial student loan holders are consistently stressed about their debt, and 56 percent feel anxious and self-conscious about their finances.
And almost 60 percent said they hadn't realized just how much student loan debt would negatively affect their life down the road.
Home ownership among young adults dropped almost 9 percentage points from 2005 to 2014, and the Federal Reserve believes student loan debt is partially responsible.
"It seems like there's like a debt spiral or something. When you get into a little bit of it, it just feeds back in on itself, and for us that started with student loans — that was our first debt," Michael McHale, an elementary school teacher who lives in Connecticut, told NPR.
McHale, 31, and his wife, pay a total of $1,200 each month for their student loans, an amount that's prevented them from being able to make a down payment on a home.
Odeta Kushi, deputy chief economist at First American, a real estate research firm, told NPR home ownership is still in the cards for Millennials; it's just happening much later for them than it did for their Baby Boomer parents, who were 25 on average when buying first homes.
While Bankrate found 32 percent of those surveyed wouldn't do anything different with regard to financing their college educations, 30 percent said they wished they had applied for more scholarships.
Almost 20 percent regret not going to community college or trade school, 19 percent wish they'd gotten a degree in an alternate field, and 18 percent lament not going to a cheaper university.
Companies like Aetna, PwC, Honeywell, IBM, Estée Lauder and Live Nation have begun offering student loan assistance as an employee benefit that could be especially attractive to Millennial job seekers.
Melissa Ridolfi, vice president for retirement and college leadership at Fidelity Investments, said parents should begin saving for their child's education as early as possible and save regularly, and also establish a specific college savings account like a 529 plan, per CNBC.
"We see 37 percent of parents starting to save before their child is even 2 years old," Ridolfi told CNBC.
["source=bizjournals"]